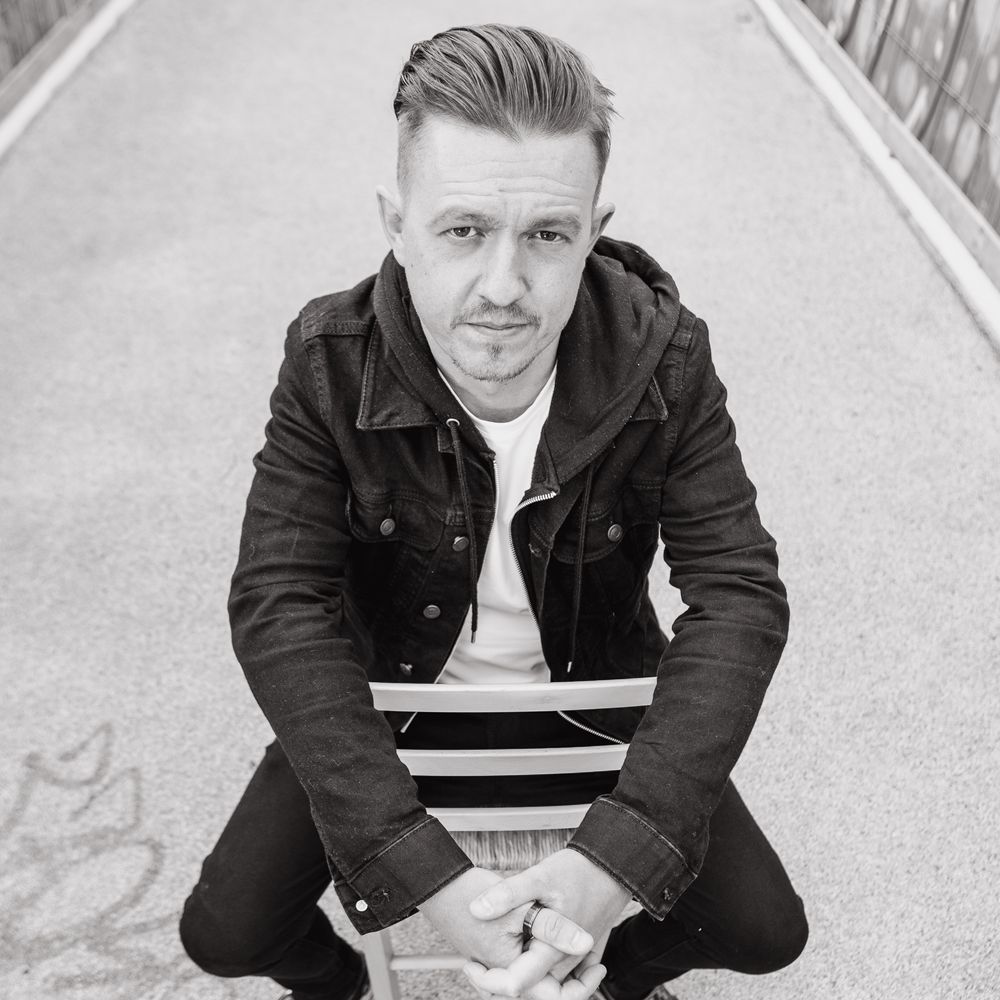 Bio
Danny Draycott is a UK songwriter from Nottingham, England. His musical adventure started when playing live shows in numerous bands. Danny decided to go solo after his last band parted ways. After a five year exile from music whilst working as a manager of a recording studio, Danny began making music again in 2016.
After releasing ep's with former bands and a few solo ep's, Danny's first full length album "Flaws and Grace" was released in 2018.
Further singles followed in 2019 and 2020 in the form of "Speak" and "I'll Be Last". Danny then broke the mould with his music with the release of "If I Could Run To You". Heading a completely new direction of blending Alternative Rock, Pop Punk and Pop Rock whilst not pinning his music into any one specific genre. Danny teamed up with fellow songwriter and musician, Danny Apple on the release of "Sitting On A Wall" in 2021. Sitting On A Wall saw Danny take more of a producer role whilst playing bass, rhythm guitar and providing the vocal harmonies on the track whilst the original track was written by Danny Apple. Sitting On A Wall was also nominated for Single of The Year on Crags Radio.
His singles "If I (Could Run To You)" and "Ghosts" (both released in 2021) has seen Danny return more to his musical roots with shades of pop punk being added to the alternative/indie mix. Ghosts has seen a large amount of success with radio stations since it's release in November 2021. It has featured on BBC Introducing as well as featuring on many radio stations and podcasts across the UK, US, Canada, France and Australia. Ghosts was also added to the Unsigned Pop Punk playlist in the US. Danny has also featured on the Powered By Rock Podcast in the US and has was interviewed on Delux Radio in the UK.
2022 saw the release of Danny's EP, After All This Time which helped him get nominated for Best Alternative Rock Act 2022 on Radio Wigwam which has been backed up with the big single, Here I Am Tonight.
2023 saw the release of his new explosive EP, "Prepare For The Ride". The title single of the EP was met with growing success and is currently his most played song on Spotify after only 3 short months, a testament to the growth of Danny as not only a songwriter but a producer as well.
Hitting venues as a solo artist, backing by his big sounding tracks, Danny is taking the scene by storm.
A completely independent and self produced musician, there is a growing excitement around Danny and his music.